Reservaurant is a new concept in reservation management that revolutionizes the restaurant business. It is the only system that allows for fully automatic placement and optimization of tables in a restaurant!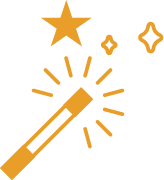 The concept
The "tenants" platform is a new tool for managing and optimizing the fill rate of one's restaurant in real time.
It saves the restaurant owner a lot of time. No more answering phones or emails and thinking about filling his tables, he can definitely do without his "book of reservations"
Optimization through the algorithm
As reservations are made, an intelligent algorithm calculates and optimizes in real time the combination of tables and the composition of rooms.
When the restaurant is full, it stops the reservations. Everything is automatic, all you have to do is fill in the number of people and the platform immediately assigns the most optimal placement.
The advantages of the restaurant platform

The Platform is a management tool, it allows you to analyze reservations and fill rates, thanks to the dashboard.

The system is flexible, it allows you to optimize the fill rate through the algorithm, but it also allows you to place customers where you want them.

Reservations coming from the mobile app are instantly integrated into the "tenants" platform.

Without a rating system, the customer app relies solely on geolocation and consumer settings to display the restaurant selection.

Working on one interconnected system, saves a lot of time! No more responding to emails, texts, and other requests made through social networks.
Improved visibility, promotion through a network and the Discovery Pass. (From spring 2021)

A management of its clientele, and in particular of its regular customers (known as "VIP").

No commercial uses of customer data by the system. The data is saved on Swiss servers.
The Reservaurant customer app allows you to reserve your table in 3 seconds!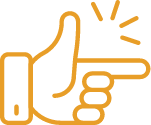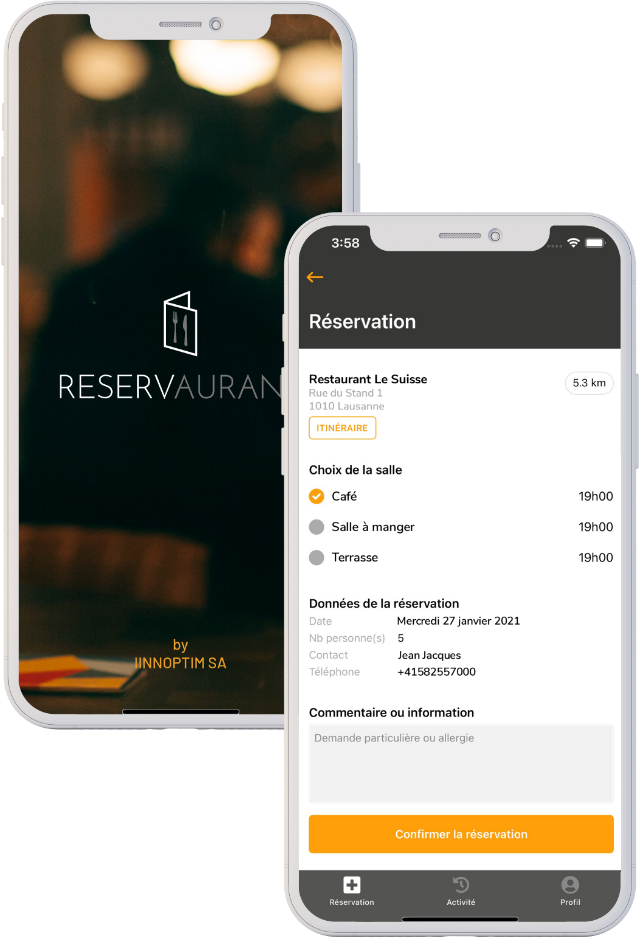 Download the IOS or Android application
Sign up and take advantage today to book a table easily and at any time.
Simple and intuitive app
Proposal of an alternative to your request
Without confirmation by email or SMS, all the reservations are accumulated in the history
With geolocation, find an establishment at 2 steps
Easily find a restaurant that has a special reception for children
Through keywords, don't waste any more time to find a place to eat "fillets of perch", "a pancake" or a "fondue".
Choose in which part of the restaurant you want to eat:
dining room, bistro or terrace
Take advantage of very attractive prices on a series of restaurants. (Starting this spring)
Save your favorite restaurants
Are you a restaurant owner?
Sign up and enjoy all the benefits of Reservaurant!